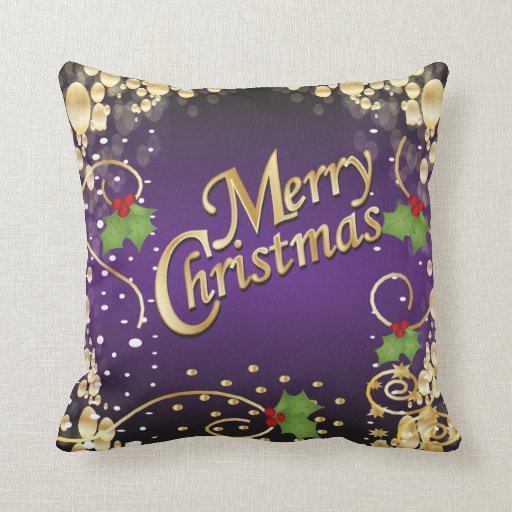 Elegant Purple and Gold Christmas Pillow

Christmas themed throw pillows are a great way to add some pizazz to your home for the holidays. It's an inexpensive way to spruce up your home. Within the Christmas theme there are several sub themes you could go with. Do you like Santas? Maybe Vintage Santas? There are a lot of vintage Christmas pillows available. There are beautiful Christmas patterns and more contemporary designs with Christmas trees, snowmen or snowflakes.
If you want red pillows, green pillows, or blue ones, they can be found at these online merchants. Whatever your color scheme, you're sure to find throw pillows that will fit beautifully.
Make your home cozy and inviting with some great Christmas themed throw pillows. Scatter them around the living room, den, or bedroom for a refreshing change of scene.
Christmas Themed Throw Pillows
Santa Claus Pillows
If you're looking for a Santa Claus throw pillow, these throw pillows are perfect!  The pillows come in both vintage and contemporary Santa scenes and the splashes of red they provide will make your home look festive for Christmas.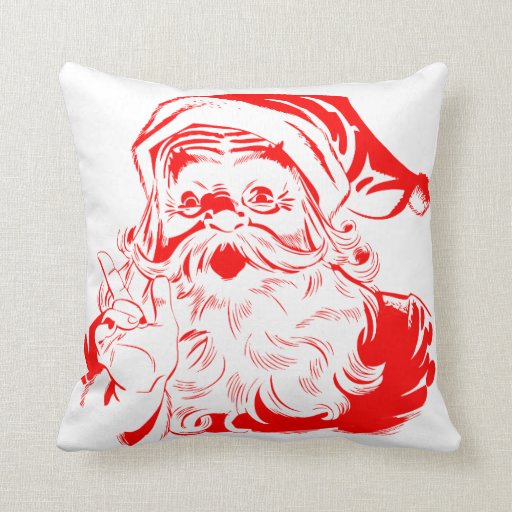 Vintage Red Santa Claus Throw Pillows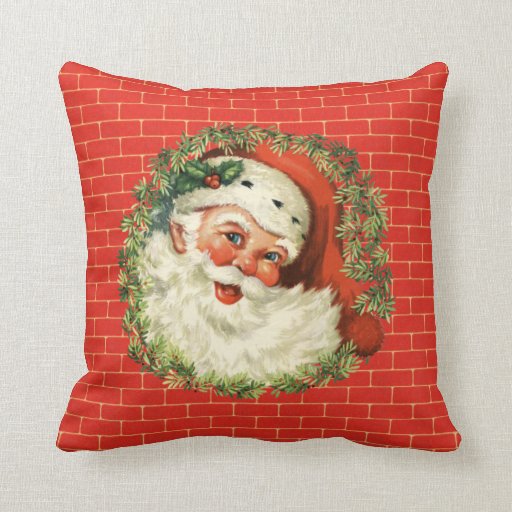 Vintage Santa Claus Throw Pillows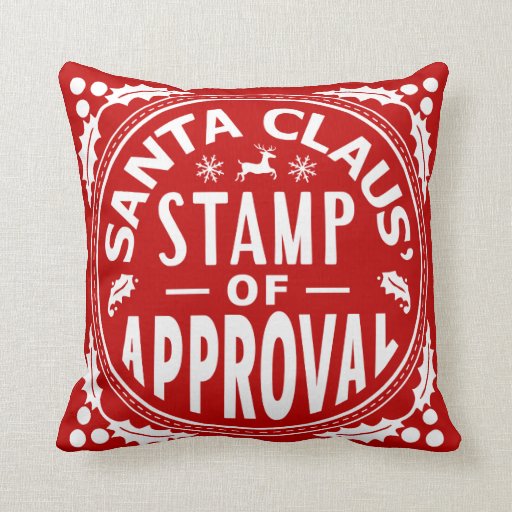 Christmas Santa Claus Stamp of Approval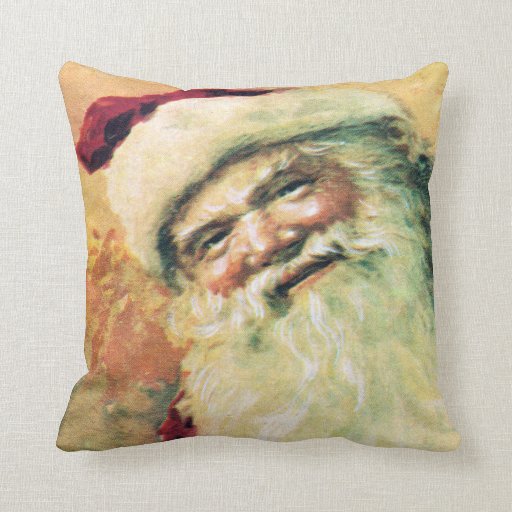 Happy Santa Vintage Christmas Pillow

Christmas Decorative Throw Pillows
I love the wonderful diversity of design on these Christmas toss pillows.  We have vintage, retro, and contemporary, whatever you might need to fit your requirements.  Non-traditional colors are here as well, such as teal, purple, and gray.  Do you want elegant, funny, inspirational or just plain comfortable?  There are so many great Christmas accent pillows to choose from.
The pillows from Zazzle are available in different sizes of squares, round, rectangular lumbar pillows, and body pillows.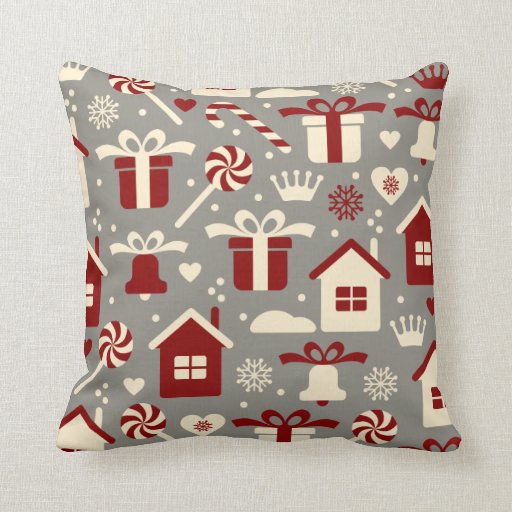 Red and White Christmas Candies and Gifts Pattern Pillows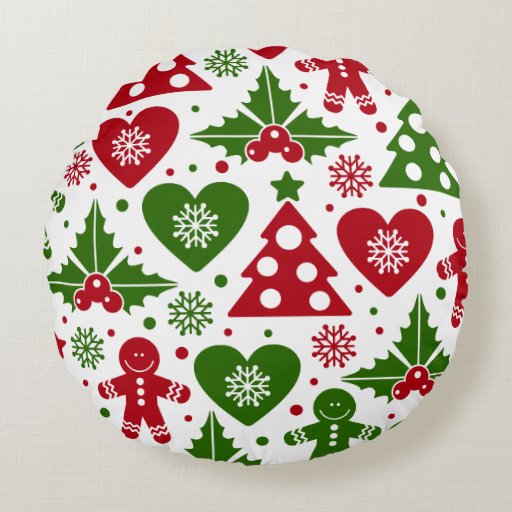 Red & Green Christmas Tree Gingerbread Man Pattern Round Pillow

Beautiful Christmas Holiday Gift Throw Pillow

Snowflakes on Blue Background Throw Pillow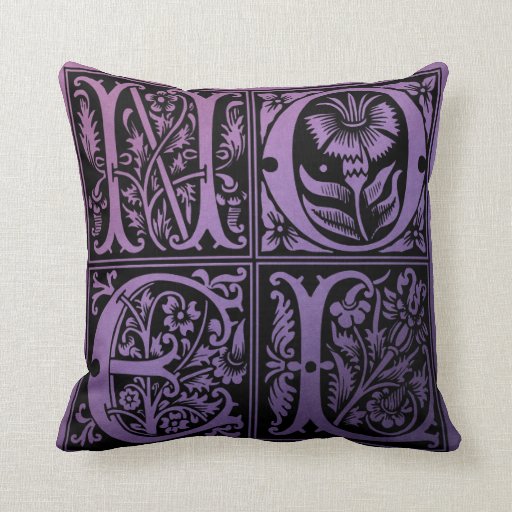 Noel Christmas Throw Pillow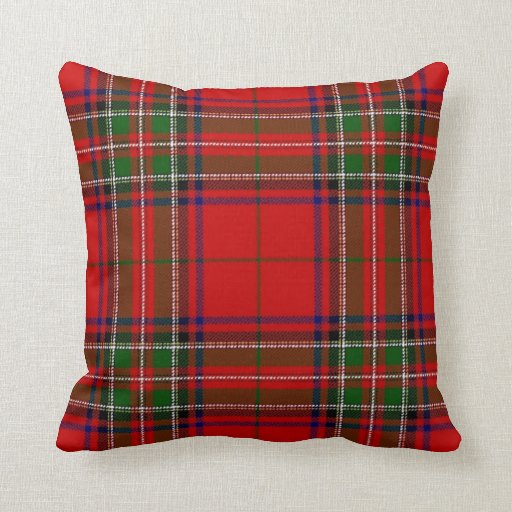 Red and Green Plaid Christmas Pillow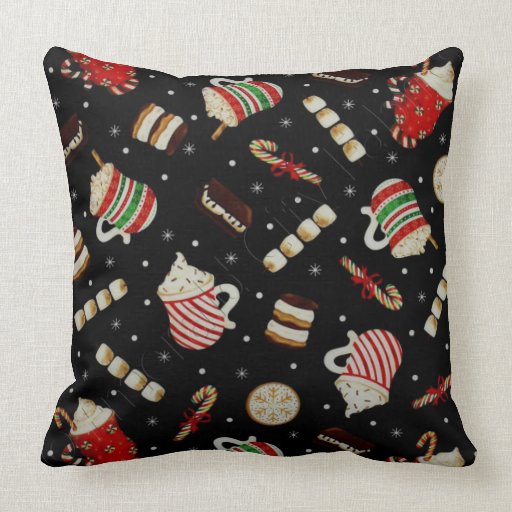 Cafe Latte Christmas Coffee Throw Pillow

Joy Throw Pillows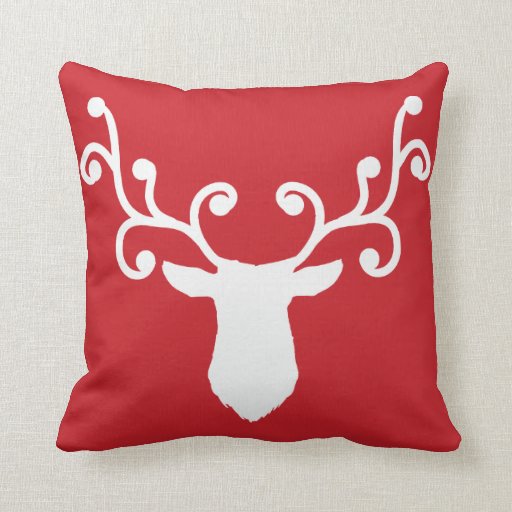 Red Christmas Pillow with White Deer and Antlers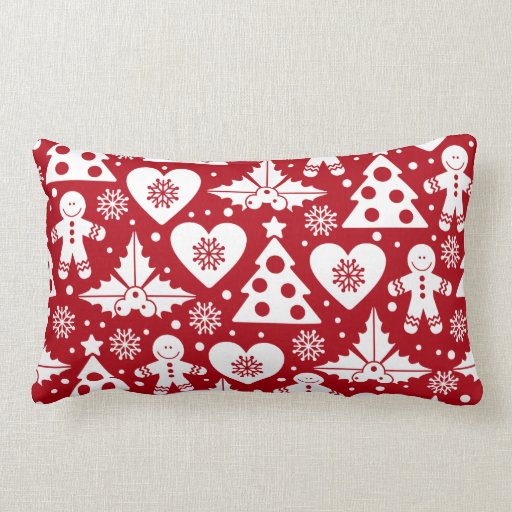 Christmas Tree and Gingerbread Man Pattern on Red Throw Pillow

Christmas Holiday Throw Pillows from Amazon
These are gorgeous pillow covers or cases from Amazon. Add some Christmas sofa pillows to your decorating this year.  You'll need to order a pillow form for each case that you order.  Scroll a little further down and you'll see the pillow forms.  They're very reasonably priced, as are the pillow covers.
Red Throw Pillow Cover Embroidered Throw Pillows Christmas Snow

Cotton Linen Pillow Cover Home Decorative Snowman 18 X 18 Inch

Shabby Chic Look Merry Christmas Collection Burlap Pillow Case

Decorative Cotton Linen Square Throw Pillow Case  Christmas Snowman Blue

Pillow Forms
Insert Cushion, 18 by 18-Inch, 4-Pack

Synthetic Down Pillow Form Insert, 18 by 18-Inch

DreamHome – 18″x18″ pillow form


Pillows Featuring Holly
Holly is, of course, something that is traditionally associated with Christmas.  Scatter holly about the room to put everyone in a Christmas mood.  Not only is this holly pretty, it's non-prickly!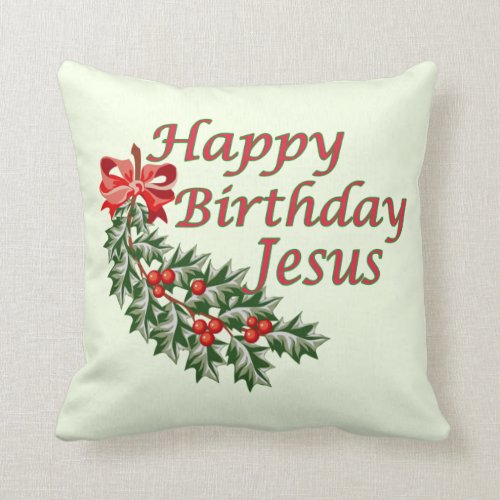 Happy Birthday Jesus Pillow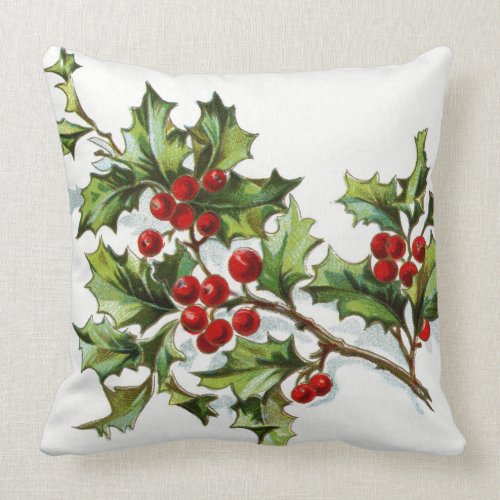 Holly Berries Throw Pillow
Watercolor Christmas Throw Pillow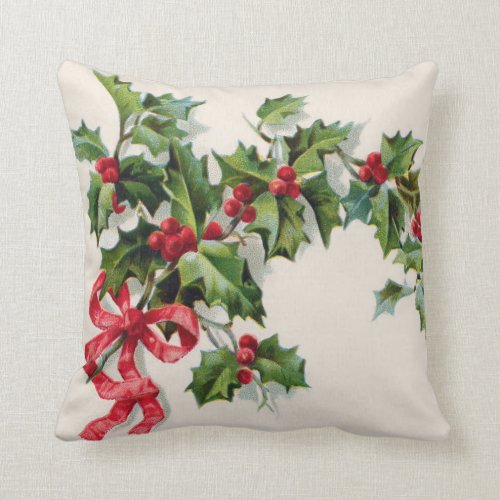 Holly Winterberry Red Ribbon Pillows
Poinsettia Christmas Pillows
The poinsettia is the traditional Christmas flower.  I've brought you some pretty red ones that won't wilt and don't take any maintenance.
Christmas Poinsettias Pillow

Holly and Poinsettia Pillows

Watercolor Poinsettias Pillow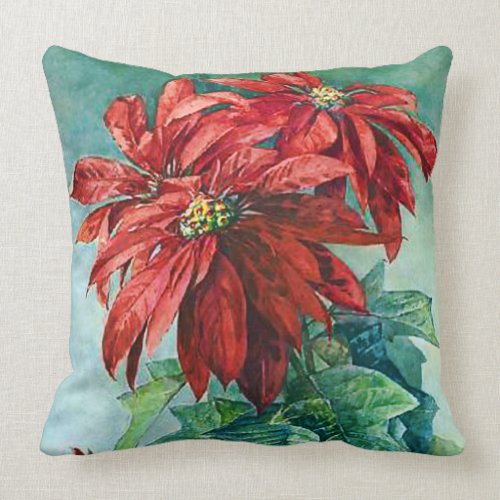 Red Poinsettia Flowers Vintage

Blue Christmas Throw Pillows
Lastly, here's a selection of wonderful blue pillows for Christmas.  Click through to Zazzle and search if you're looking for another color.  There's a vast amount of pillow designs available, far too many to show you here on this page.  Happy browsing and Merry Christmas!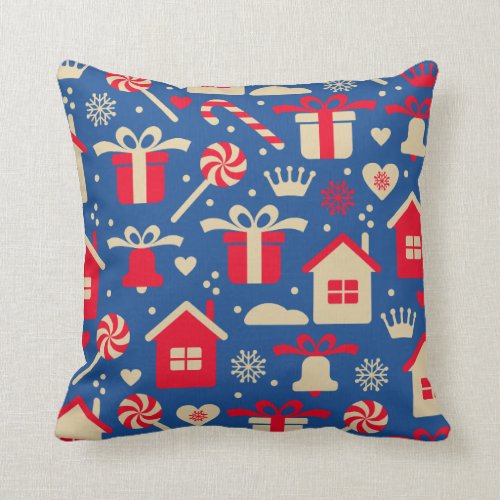 Christmas Candies and Gifts

Blue Christmas Forest Throw Pillow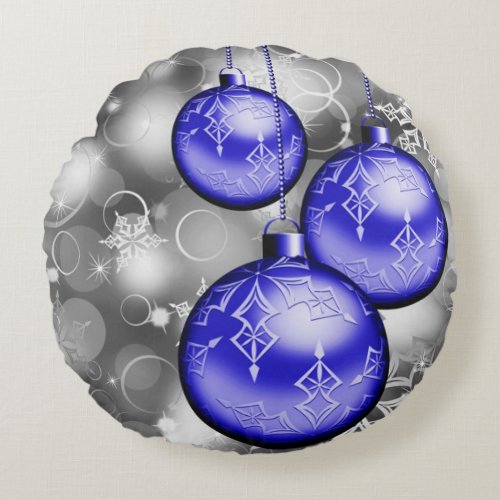 Round Pillow Blue Christmas Ornaments

Blue Snowman Pillow with Snowflakes

(Visited 329 times, 1 visits today)